Flexible dispensing options
Arium® Smart Station is the latest laboratory water dispensing system for easy laboratory use. In addition to saving laboratory space and maximizing its capabilities with its compact design, this economical device is the ideal solution for flexible dispensing of ultrapure and pure water on site. Its ergonomic design supports left and right-hand operations and can be easily adapted to the needs of your application.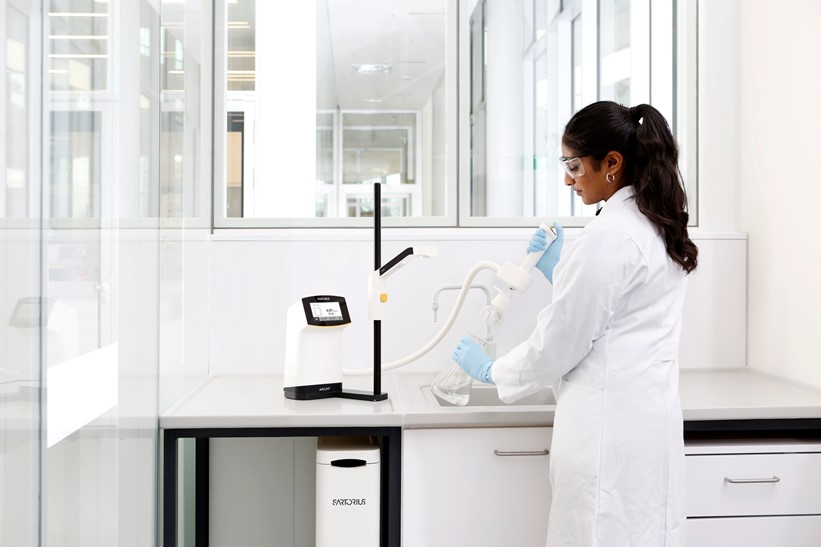 With the Arium® Smart Station, you can optimize the preparation of your samples and take direct access to all important dosing functions: manual or predefined quantities. Various dispensing functions offer precise dispensing from 2 L/min to a manually controlled drop-by-drop function (depending on the connected system). The system is easy to operate with the color touch screen, even when wearing lab gloves, and the icons on the screen intuitively guide you through the menu.
Many connectivity options
The Arium® Smart Station is designed for use with ultrapure and pure water connected to your Arium® water purification system or 'bagtank':