With the Arium® Smart Station, you can optimize the preparation of your samples and take direct access to all important dosing functions: manual or predefined quantities. Various dispensing functions offer precise dispensing from 2 L/min to a manually controlled drop-by-drop function (depending on the connected system). The system is easy to operate with the color touch screen, even when wearing lab gloves, and the icons on the screen intuitively guide you through the menu.
How can you reduce investment costs in the laboratory with the Arium® Smart Station?
The Arium® Smart Station smart unit can be combined with other systems to produce ultra-pure and pure water. The system can be connected to your existing Arium® water treatment system or 'bagtank'. It is possible to connect up to three smart stations to the water purification system at a distance of up to 4 m.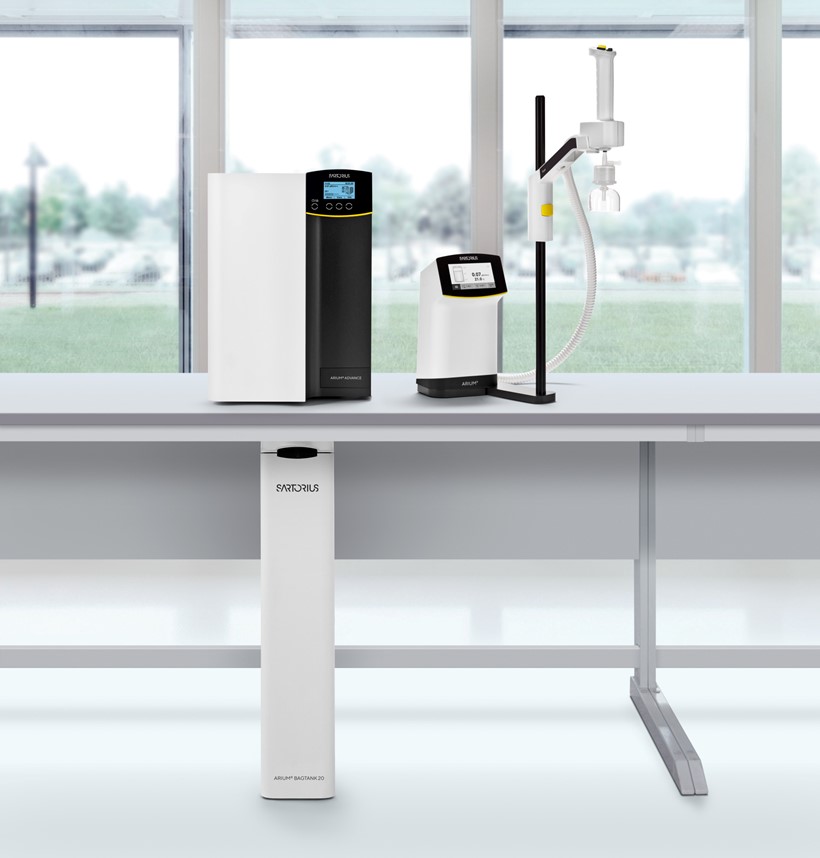 This means that you can have four different dosing points with one water treatment system. This not only saves costs but also optimizes the use of valuable laboratory space.