Guided cleaning of the balance in few steps
The cleaning process with the Cubis® II micro balance has never been easier. The balances are easily disassembled without the use of tools and are made of durable, chemical-resistant components. Thanks to the new Cleaning QApp software application, the cleaning process can be easily managed and is now part of compliance. In addition, the Pharma Package includes all technical controls to support compliance with applicable regulations without the need for additional software.
intuitive guidance with the QApp cleaning app ensures error-free cleaning
documenting cleaning procedures helps integrate cleaning into SOPs
a cleaning set is part of every order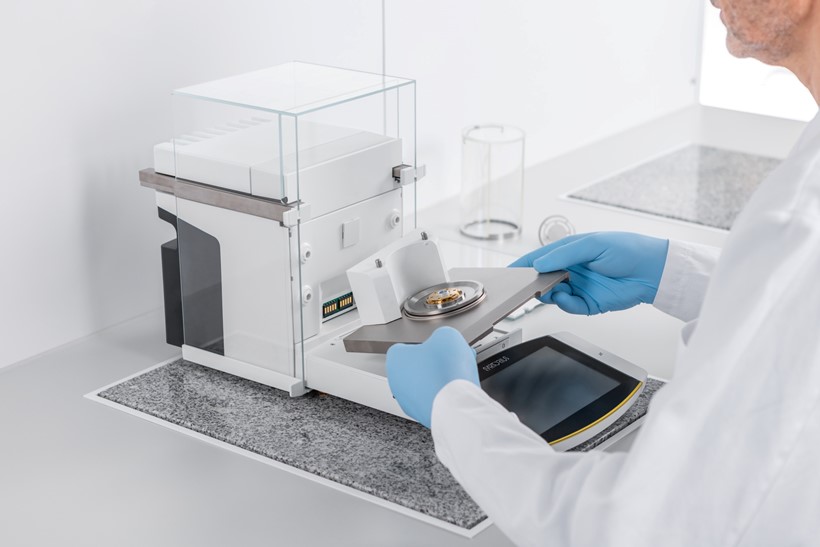 Multiple hardware and software upgrade options
A unique feature of the Cubis® II high-capacity micro balance is the option that allows users to add not only software but also hardware features to their existing unit after purchase. It is also possible to upgrade the motorized draft shield and ionizer to the Cubis® II MCA version. The ability to add features, such as a climate module, provides a new level of flexibility for laboratory balances, as well as investment security.
upgradable ionizer and automated external draft shield
an automated inner draft shield is available immediately after purchase
Conclusion
In short, the Cubis® II high-capacity microbalance represents an extremely reliable and adaptable solution for analytical laboratories. With high performance, innovative design and upgrade options, Cubis® II provides users with superior precision and flexibility in operation. A simple cleaning process, support for environmental factors and the possibility of upgrading make Cubis® II the ideal choice for laboratories that want to achieve top results, improve productivity and be prepared for future challenges.
If Cubis® II seems like the optimal solution for your laboratory, find more information about the device or send us an inquiry.