Advanced Microsoft HoloLens technology
Recently, we have participated in a virtual tour of the Sartorius Application Center in Göttingen, accompanied by the latest HoloLens technology. Using this innovative concept, we were able to see products through the eyes of an application specialist who guided us through the center. The tour of the center seemed completely realistic, thanks to a new device with an integrated camera and microphone, which creates holograms and digital stickers visible not only to those who wear it, but also to all participants. Sartorius emphasizes that HoloLens technology has become increasingly important, given the pandemic and limited travel opportunities.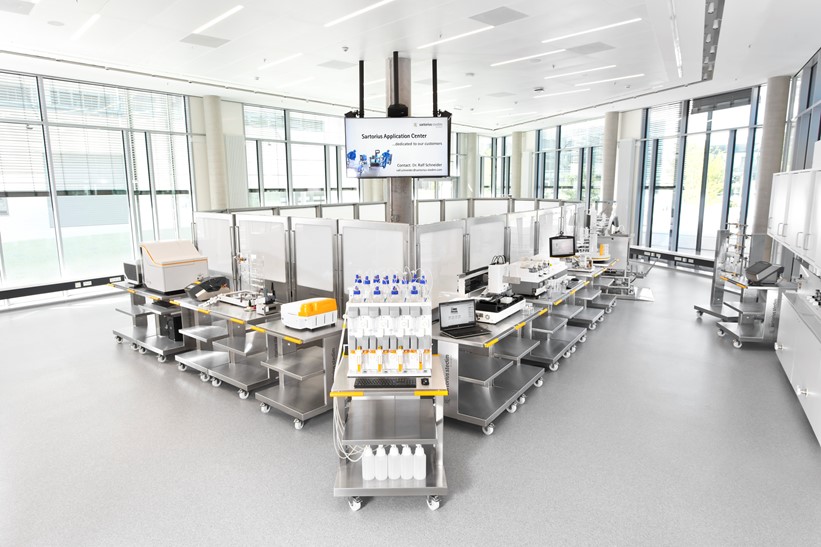 Given the circumstances, streaming became the most interesting part. All that participants need is a computer with access to the Internet as well as Microsoft® Teams. HoloLens allows us to be highly interactive with the customers during a meeting. Participants can interact, for example via digital labels, to point out specific parts of the product they would like to have explained.

Ralf Schneider, application center manager
Virtual tour of the application center
We were extremely pleased with this form of presentation and pleasantly surprised because we can also offer our customers a similar approach for a more detailed insight into the products and technology they really need. Although the dates of direct virtual tours with Sartorius experts are currently unknown, we have provided our customers with a virtual tour of the application center in America, which covers 140 m2 of laboratory space and is equipped with state-of-the-art laboratory equipment and bioprocess solutions for upstream and downstream processes.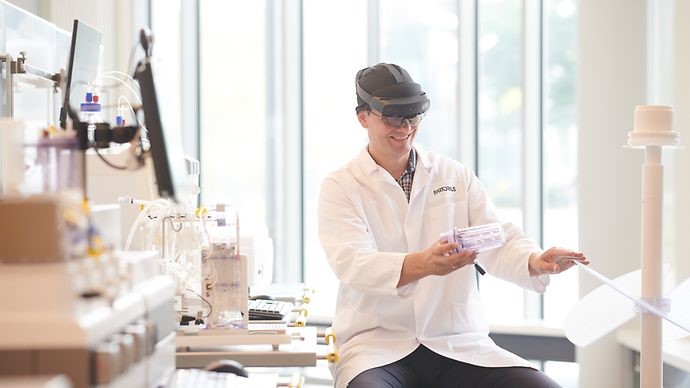 You can virtually walk through the application center on the link, and we hope that it will be useful for you to have a more detailed insight and select the ideal solutions for the industry in which you work.