Pharmaceutical products are routinely manufactured under strict GMP guidelines. Despite these strict codes, as a fail-safe prior to batch release, all pharmaceutical products undergo stringent sterility testing to identify the potential presence of viable microorganisms. It is crucial that pathogenic microbes, such as bacteria, viruses and fungi, are detected in contaminated products before patients come in contact with them. There have been rare instances where compromised drugs have been released to the market with devastating consequences, for the patients and also the pharmaceutical companies.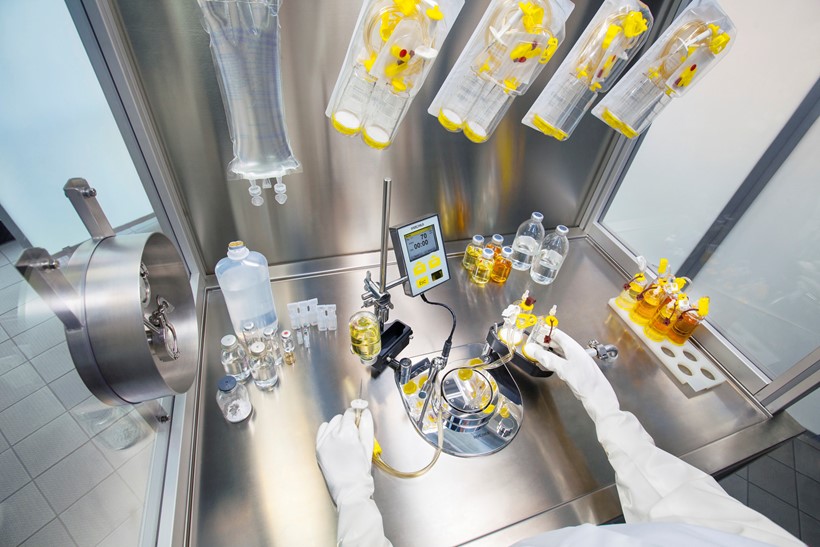 Sterility testing in accordance with (USP <71>, EP 2.6.1)
Sterility tests are performed in accordance with the regulatory requirements defined by the International Pharmacopoeia (USP <71>, EP 2.6.1, JP 4:06). Sterility testing can be performed either by direct inoculation | transfer, or membrane filtration, which is the method of choice. Products are tested for sterility by direct inoculation only when the properties of the product do not permit membrane filtration. The membrane filtration approach typically relies on a closed filtration unit containing a membrane with a pore size not greater than 0.45 μm and that has reliably demonstrated the retention of microorganisms. Other components of the system include a suitable pressure supply (such as a peristaltic pump) that drives the sample across the membrane filter, an appropriate membrane rinsing solution, and growth | culture media. This closed setup is conventionally cleanroom compliant to eliminate any contamination risks and consequent false positives. Once sample filtration is complete, the closed system is incubated, typically for 14 days, and screened for turbidity as an indicator of microbial contamination.
Reliable membrane filtration method